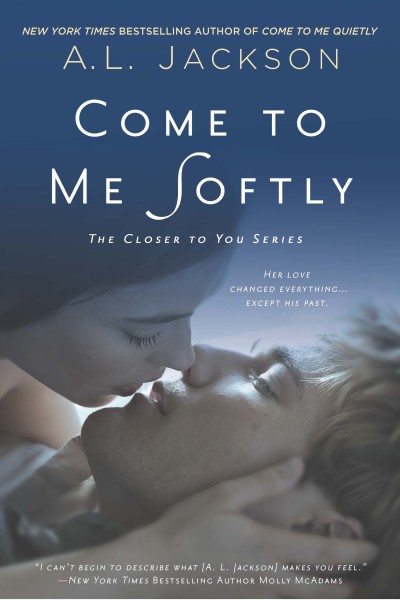 From the New York Times bestselling author of Come to Me Quietly comes
a scorching new adult romance in the Closer to You series.
Jared Holt never thought he deserved either—until he found both in the arms of Aly Moore. Aly has loved Jared for as long as she can remember, and she's more than ready for the future they're making together. But Jared can't help remembering his own family. And he'll never forgive himself for what happened to them. How can he allow himself the very happiness he once destroyed? To live a life worthy of Aly, Jared knows he has to stop running and finally put his past to rest. But when he decides to face his demons head on, he encounters more than he bargained for: a dangerous mix of jealousy, lies, and dishonest intentions. When those intentions threaten Aly, Jared loses all control, giving into the rage that earned him his bad boy reputation years before. And he'll fight to protect her no matter what it costs…even if he destroys himself in the process.
REVIEW:
When AL Jackson wrote these two little sentences, she explained this book perfectly.
Jared Holt has a tortured soul. He feels as though he doesn't deserve happiness, he doesn't deserve to be loved. For years Jared has been fighting the demons of his past. Why does Jared deserve a happy life when he took the life of his mother? Even though it was a tragic accident, Jared cannot forgive himself. Jared's past haunts him every day.
Jared is given a second chance at life, a life with Aly Moore. When Aly delivers some unexpected news to Jared, he had two choices. Run like he was used to, or stay and fight for what he wants. Jared Holt needed Aly Moore. He loves Aly.
Aly Moore knew all about Jared's troubled past, but she loves him anyway. Aly Moore loves Jared unconditionally. Aly accepts Jared will all his flaws. She wants a future with him regardless of his past. Jared needs to face his past and realize that what happened was simply a tragic accident. How can Jared love Aly the way she deserves, when he doesn't love himself?
I
n order to embrace the future,
Jared needs to be able to let go of the past. Can Jared love Aly when he doesn't love himself? Can Jared let go of the past? Will Jared ever be able to look at himself in the mirror and not hate the reflection that stares back at him? Jared's past is mirrored on his body, and he has no option but to be reminded of it every day. Will Jared's past destroy the future he is trying to make? Will Jared's past destroy his relationship with Aly?
Aly can only love Jared so much. When Jared's past begins to destroy the future that Aly is trying to build with Jared, Aly is forced to make some tough decisions. Sometimes in order to love someone else, you need to love yourself more. Decisions are made that will either push Jared further away or bring him closer. Aly is the Band-aid holding the wounds of Jared's past together. But that Band-aid is only going to be able to stick for so long before the wound reopens. Will Aly be able to hold her family together? Will Aly be able to help Jared face his past? Will Jared be strong enough to face his past head on? Is their love strong enough to get them through this?
Come To Me Softly is a book that's heartbreaking. To see the struggles that Jared goes through tore at my heart. To see the heartache that Aly experiences was also tough. All Aly wants is for Jared to realize that he deserves to be loved, that he deserves to be happy, that he deserves a future. There were times that I cried for Jared, knowing the pain that he felt. AL Jackson delivers an amazing novel that will definitely pull at the strings of your heart. I fell in love with Jared in Come To Me Quietly, and to be able to see him fight for the future that he wants, brought a smile to my face. Al Jackson has a way to make you fall in love with her characters. I was routing for Jared and Aly. I wanted them both to get the future that they both wanted.
I am so excited to know that this series will continue, and I will get to see what the future holds for Christopher. The group of characters that AL Jackson has created makes you feel like you can be friends with them. I felt as though I was going through the heartache with Jared and Aly. This series is a MUST READ!!!!
This review is prepared by Heather. I received an ARC in exchange for an honest review.

♥BUY YOUR COPY OF COME TO ME SOFTLY♥
♥BUY BOOK 1 IN THE CLOSER TO YOU SERIES♥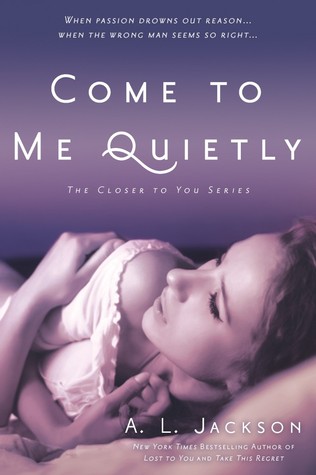 Aleena Moore is content with her life. She has goals and dreams and an easy smile. She also has a secret she holds locked inside. Jared Holt believes he doesn't deserve to love or be loved. He destroys everything he touches. Haunted by the mistake that shattered his life, he's fled from the memory of that pain. Jared doesn't know why he's compelled to return, but finds himself drawn back to the place where it all began. The exact place where it ended. When he runs into his childhood best friend, Aleena's older brother Christopher, he agrees to share Christopher and Aleena's apartment while he looks for a place of his own. Aleena is no longer the little girl Jared remembers from his past and evokes feelings in him he never wanted to feel again. Terrified of destroying her, he fights to keep her away. But her touch is something he can't resist—the touch that sealed his fate. Their pasts are intertwined and their futures uncertain. The only truths they know are the secrets they whisper in the night.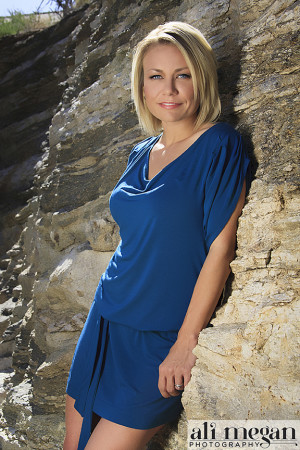 A.L. Jackson is the New York Times bestselling author of Take This Regret and Lost to You, as well as other contemporary romance titles, including Pulled, When We Collide, If Forever Comes, and Come to Me Quietly. She first found a love for writing during her days as a young mother and college student. She filled the journals she carried with short stories and poems used as an emotional outlet for the difficulties and joys she found in day-to-day life. Years later, she shared a short story she'd been working on with her two closest friends and, with their encouragement, this story became her first full length novel. A.L. now spends her days writing in Southern Arizona where she lives with her husband and three children. Look for Come to Me Softly and When We Met: Behind Her Eyes coming soon.
Instagram @aljacksonauthor Pinterest @aljacksonauthor